User-friendly, saves time and money, gives peace of mind, connected pools offer many advantages:
You can delegate your pool treatment and filtration to a smart system.
You can view and control all your pool's basic functions remotely from a smartphone or tablet: filtration, cleaning, heating...
Less maintenance, more savings: You can save money thanks to more accurate and reactive control and by combining new generation equipment.


WATER ANALYSIS: BLUE CONNECT PLUS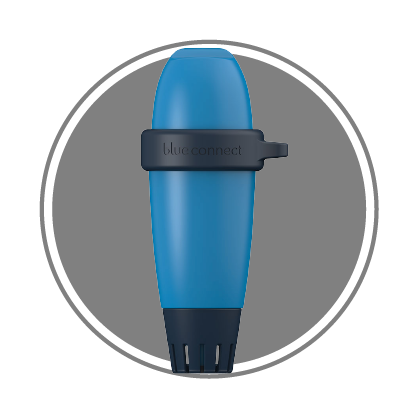 Blue Connect is a smart pool water analyzer that measures water quality and informs you of the chemicals needed to maintain the pool, all from your smartphone.
Access your pool data wherever and whenever you want from your smartphone with the free Blue Connect app. When action is needed, a notification is sent and personalized advices help to optimize the use of chemicals.
FILTRATION: VICTORIA PLUS SILENT VS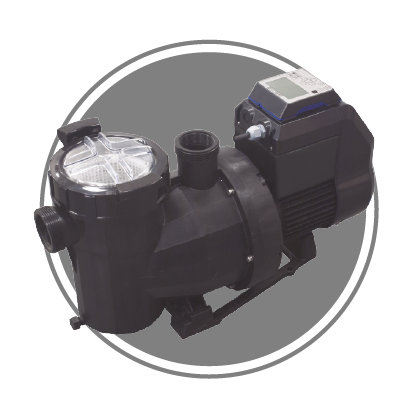 Variable-speed pumps adjust their speed to the requirements of the pool. Result: electricity consumption is reduced by up to 85%. But that's not the only interesting point.

Thanks to their 24-hour operation:
• slower speed through the filter increases filtration efficiency
• the other equipment (heating, electrolysis, etc.) always operates at optimum performance
• quieter and more reliable
DISINFECTION EQUIPMENT: SALT WATER CHLORINATOR eXO iQ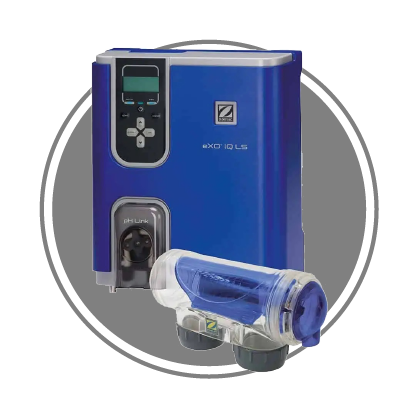 A truly efficient and automatic disinfection solution, salt water chlorinators are easy to use and provide complete water treatment with less maintenance.
Built-in Wi-Fi: A single interface for perfect control

The iAquaLink™ application allows you to have remote and real-time control of your water quality and your pool's equipment from your smartphone or tablet.

HEATING: iQ HEAT PUMP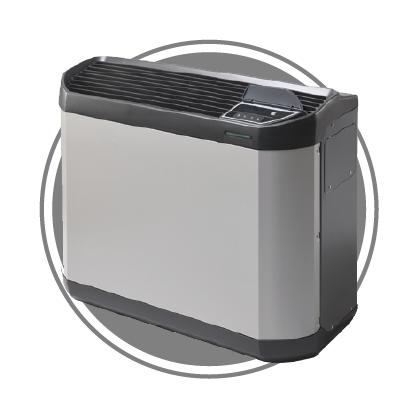 Easy to install, heat pumps are the ideal solution for heating your pool and using it more often throughout the year, while also saving energy.

Around 80 % of the energy used to heat your pool... comes from the air!
Built-in Wi-Fi: The iQ Heat Pump connects to your Wi-Fi network and can be controlled from your smartphone via the iAquaLink™ app.
You can then remotely set and consult its different modes of operation: water temperature, heating/cooling, standby, silence mode, etc.
POOL CLEANING: iQ ROBOTIC CLEANER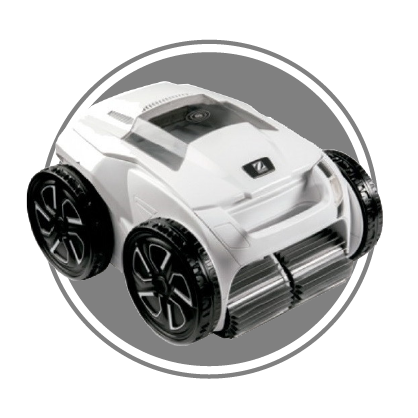 Ultra-efficiency combined with intelligence
Thanks to its Sensor Nav System™ technology, Alpha iQ™ identifies the configuration of each pool for personalized cleaning. The powerful and long-lasting patented cyclonic suction system efficiency ensures optimal collection of all type of debris. In addition, its patented Lift System and the intuitive and remote control via the iAquaLink™ application of the Alpha iQ™ range provide real ease of use on a daily basis.
iAquaLink™ app available iOS 10 or Android 5.1 and above
• Cycle starting and monitoring
• Remote control
• 7-day programming
• Lift System

FIND THE BEST ELECTRIC POOL CLEANER ACCORDING TO YOUR NEEDS
Fill in the form and find the best electric pool cleaner for your pool according to your needs. In addition, you´ll get 5% discount on your robot´s purchase.


For more information, please contact us. Our team of pool specialists will answer your questions.

Contact your nearest closest sales point