Having a swimming pool and being able to enjoy it whenever you like is a pleasure, but it is essential to have the devices and means to keep the water and the pool in perfect condition.

AUTOMATIC POOL COVERS are a fundamental part of a pool system. They also help preserve water quality and can have important advantages in terms of SAFETY, SAVINGS, SUSTAINABILITY, AND AESTHETICS.

Main BENEFITS:
Increase pool

safety

.
Cut down on cleaning and filtering
Easy to use, as the pool can be soundlessly covered and uncovered with the simple turn of a key.
Saves water by preventing evaporation.
The cover acts as a thermal barrier to prevent heat loss and extends the swimming season.
It's a basic accessory for temperature control.
Reduces algae growth, which translates into a significant saving on chemicals treatments.
No condensation on the pool enclosure occurs with indoor pools, preventing the costly deterioration of building materials.
Lower maintenance costs: reduces suspended particles.
The automatic cover lets you better customise your pool and adds significant added value.
Automatic covers are easily opened and closed thanks to their in-built motorized roller. The turning of a key is all that is needed to get it working.
Manufactured with rigid slats and available in various colours, the design and composition enable the cover to float over the whole of the water surface.
They are very effective as a thermal insulator and have been developed in compliance with the French standard NF P 90-308, guaranteeing maximum safety for pool users.
Our different solutions, whether with submerged or above-ground covers, can be adapted to different types of pools.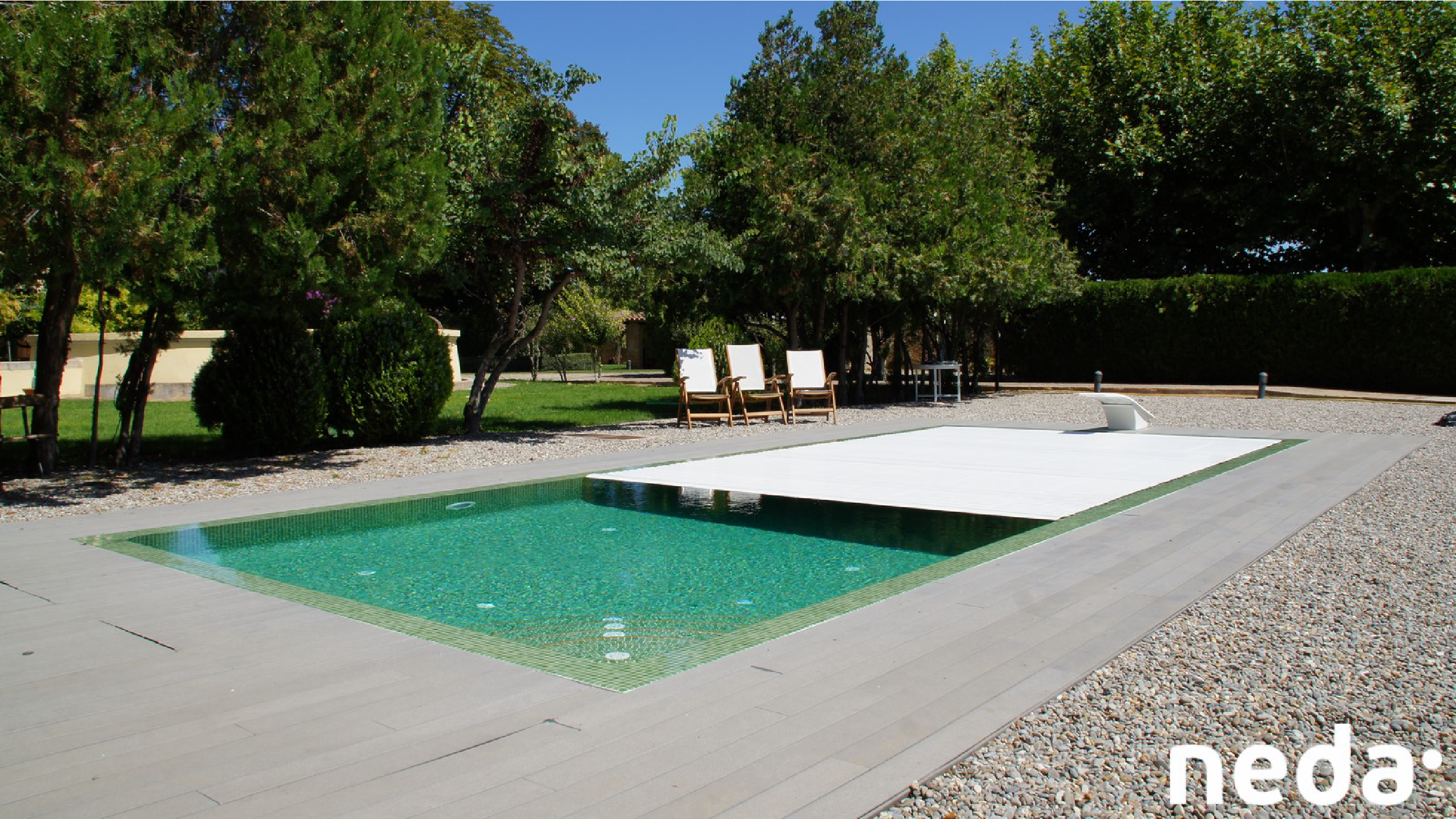 SUMERGED AUTOMATIC COVERS
The submerged models are especially designed for new build pools. Both the roller shaft and the cover are inside the pool structure, ensuring perfect harmony with the pool's surrounds.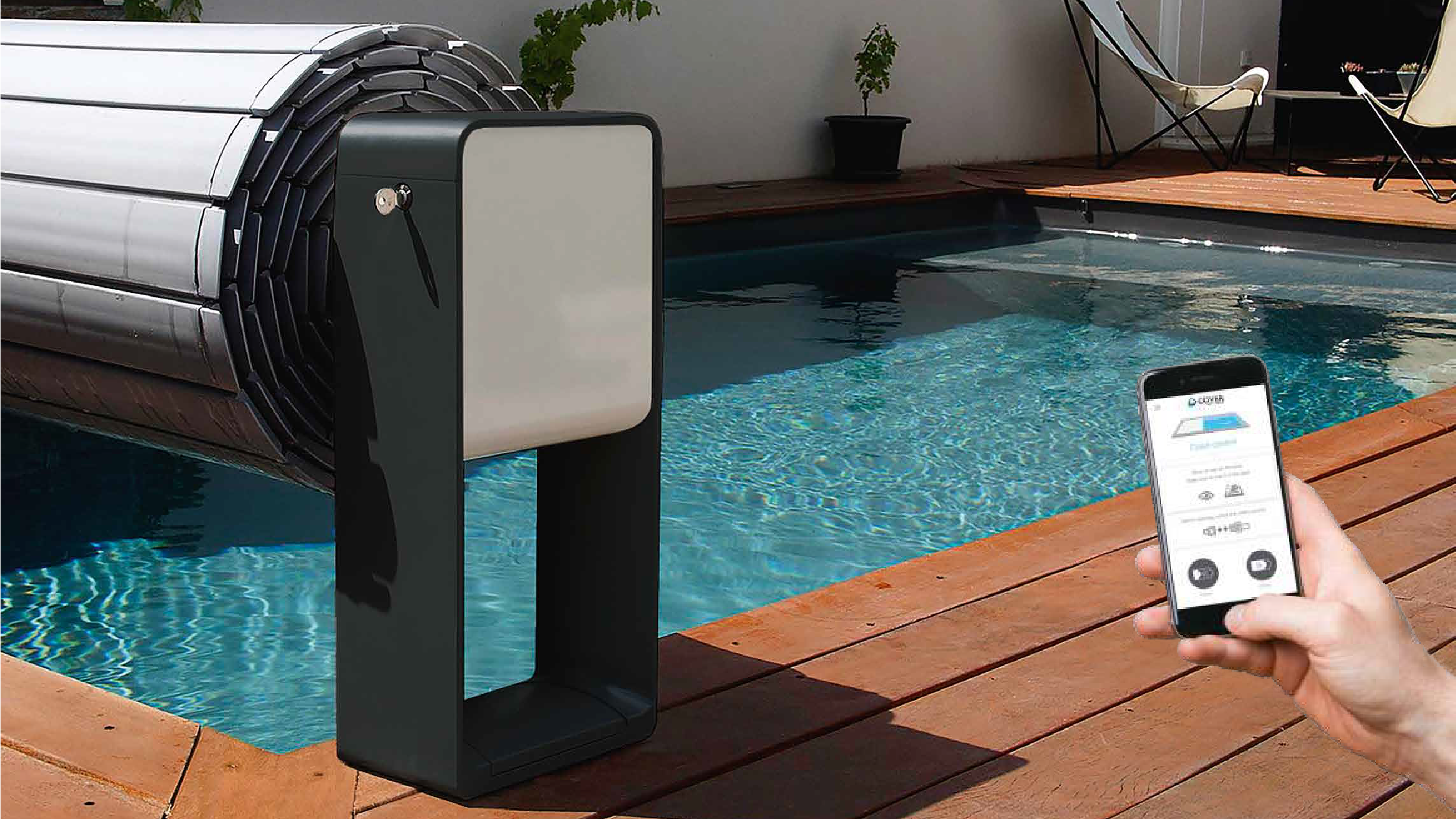 ABOVE GROUND AUTOMATIC COVERS
Above ground covers are another, simpler solution that are easy to install and start up. Ideal for installation in existing pools as the roller shaft is located out of the pool and anchored to the pool edge.

WHICH COVER SHOULD I INSTALL?
First of all, you should study whether you want a cover for a new-build or an existing pool. The different cover models available ensures that there is a solution for each pool. That is why we suggest you contact your nearest closest sales point for more information.