We present three top-of-the-range elevated swimming pool models characterised by the
elegant design and technical quality of AstralPool products.
DOLCE VITA, A cinema pool
Elegance and technology merge to meet the demands of a public that is increasingly interested in Italian design for the decoration of their garden.
Dolce Vita
offers great versatility. It can be assembled and disassembled in a short time and is ideal even for spaces where only temporary structures are allowed for seasonal use.

PLAYA, A water corner in the living room
Playa
is the elegant and exclusive Italian mini-swimming pool that fits into any environment. Its hand-woven fibers, available in chromatic variations of white, brown and gray. Its three variants of equipment allow us to have a basic mini-pool, with bubbles or with bubbles and water heater. The complements
Playa Living
conform the zone to lie down with their respective colors to match, they do of Beach a furniture perfectly adaptable to any corner of the house, from the garden to the terrace, the lounge or the bedroom.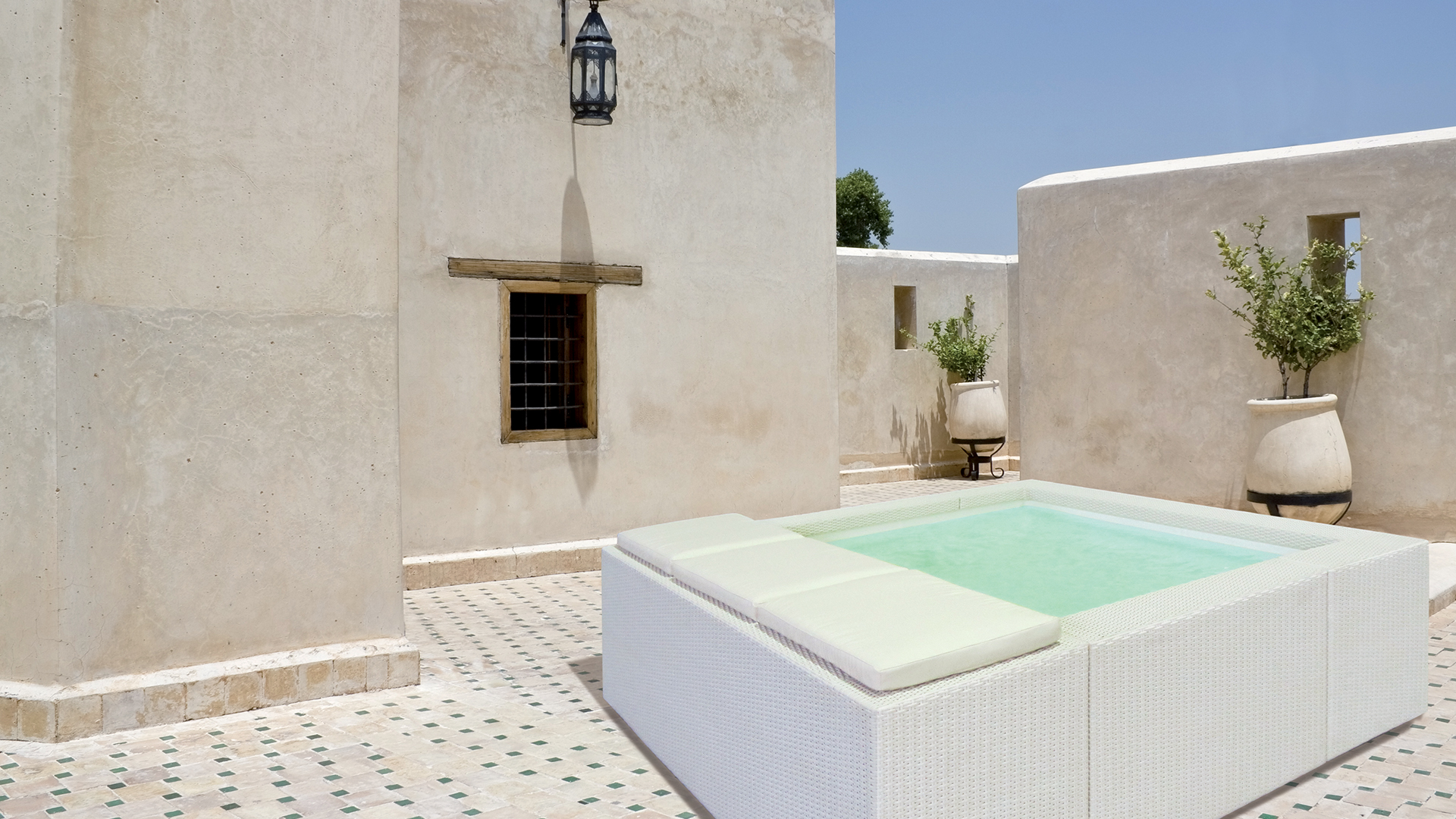 POP! A fairytale swimming pool to immerse yourself in colour
Pop!
has a cheerful shape and colors, with soft and undulating curves and colors with fairytale names, such as butterfly lilac or ladybug red, caterpillar green or star white, sea sand or fairy blue. A fantasy game with the highest quality and technology. The highly waterproof PVC-coated polyester fabric has passed all tensile tests to very strict and rigorous standards and has been treated with a UV-resistant treatment for maximum durability. The engineers at Pisicine Laghetto have designed exclusive white support bases so that the pool, regardless of the terrain, is perfectly installed. The included filtration equipment ensures a professional quality of water care. In addition,
Pop!
is quickly assembled and disassembled and does not require permits for installation