Day-to-day appreciation of what we do is reflected in the trust shown to us by our customers, as well as the people who recommend us to friends and acquaintances. Although we've also been acknowledged by organisations in the pool sector, in the form of competitions and awards, and this fills us with satisfaction.

In the last month, we've earned two important professional awards. The first of these was a Mention given at the Piscina BCN Awards during the last Pool & Wellness trade fair, in the "Pool Restoration" category. These prizes, organised by the ITEC (Construction Technology Institute of Catalonia), are awarded to the year's best projects worldwide. It's an honour for Neda to compete with high-level projects such as those that have won awards in this contest.

Durant l'últim mes, hem estat guardonats amb dos importants premis professionals. El primer d'ells va ser una Menció atorgada als Premis Piscina BCN durant el passat saló Piscina & Wellness, dins la categoria "Rehabilitació de Piscines". Aquests premis, organitzats per l'ITEC (Institut de Tecnologia de la Construcció de Catalunya), es lliuren als millors projectes de l'any arreu del món. És un honor per a Neda poder competir amb projectes d'altíssim nivell com els premiats en aquest concurs.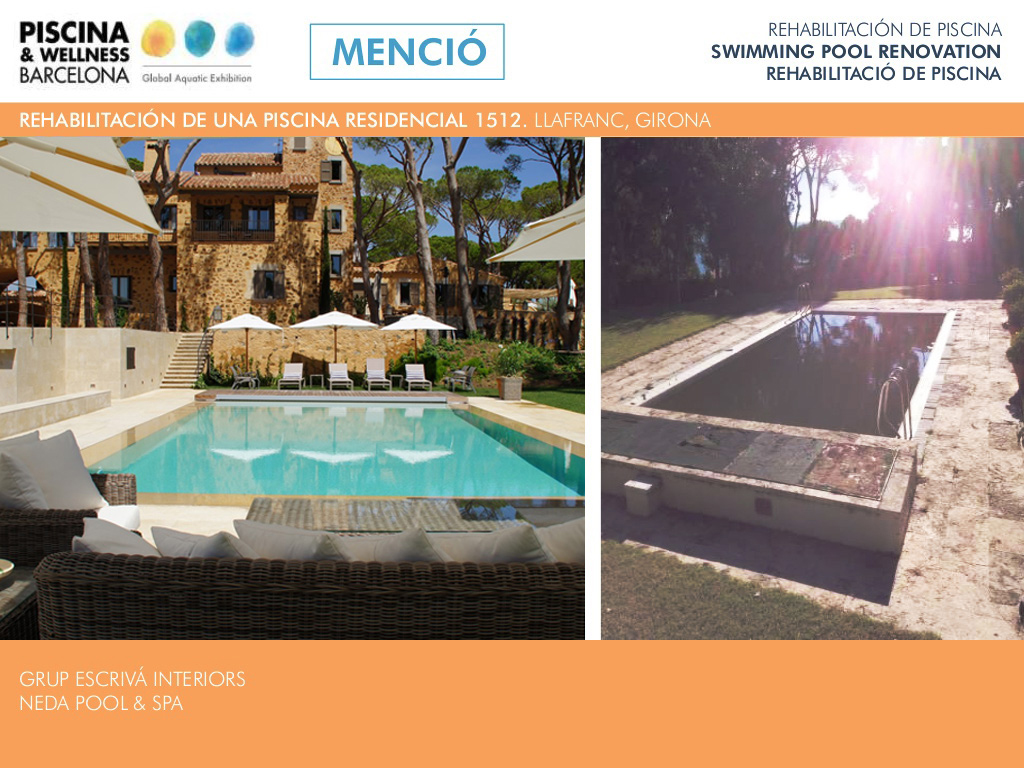 The jury said that the restoration of this residential pool deserved the Mention because "the main virtues of the existing pool have been maintained and they have been given a sensitive and remarkable updating, technologically and formally."

The second of the awards was largely made possible by the votes of our followers, whom we thank for getting involved in the voting. This was the iPool 2015 contest, the top international pool competition, held this year for the second time. Neda was the third finalist in this contest, with this pool that is incorporated into one of the houses planned by Glòria Duran for Singular Houses of the Empordà. Many thanks to everyone who voted!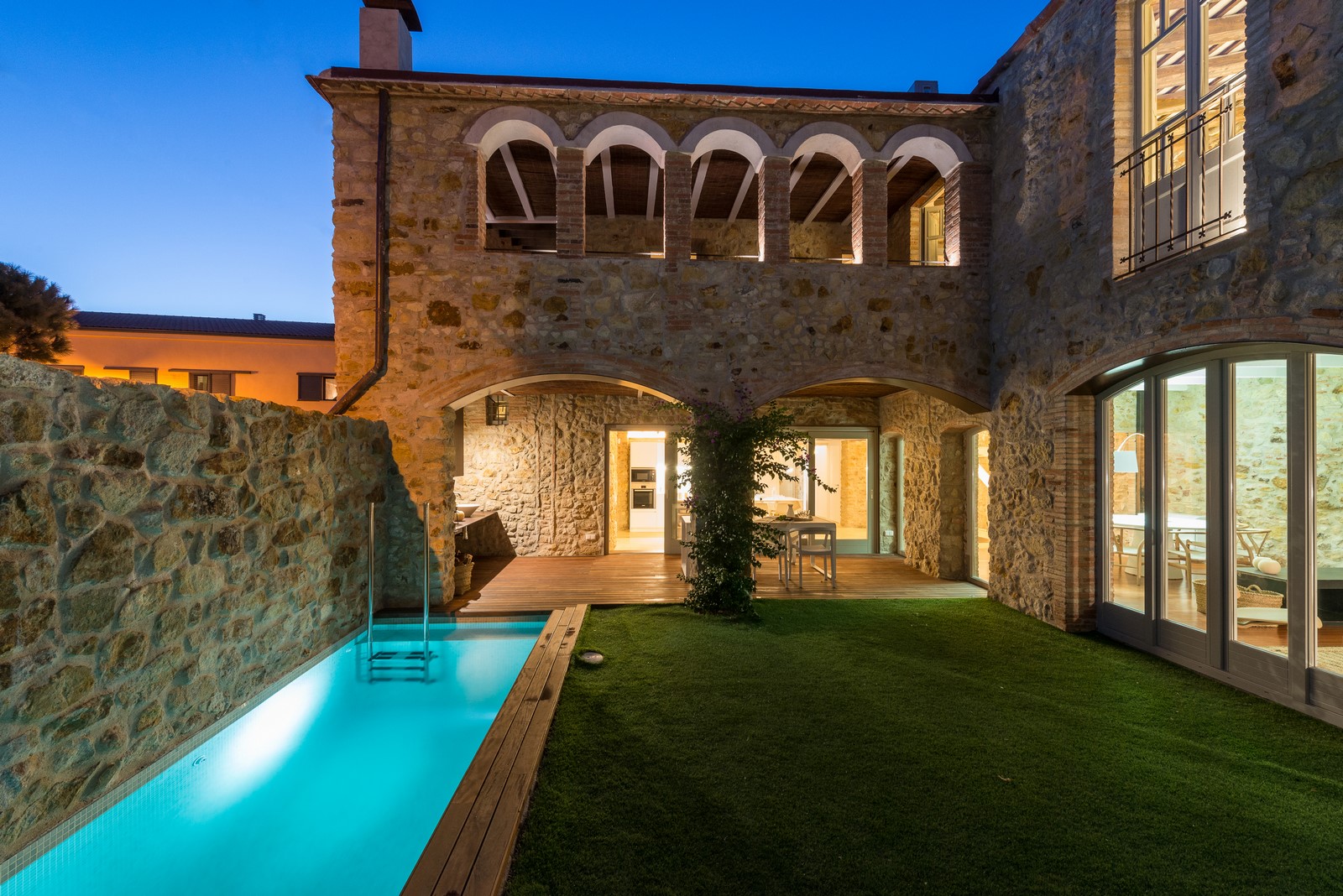 We can't think of a better way to end the season. The bar is very high, so we'll continue to work with the same enthusiasm in the upcoming projects, to keep up, not just with these types of competition, but also with our customers' requirements.